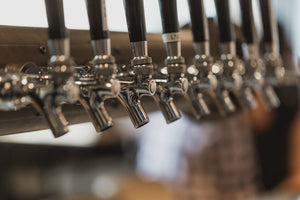 A Trail blazed
Named after Three Notch'd Road, and old colonial thoroughfare running through the heart of Virginia, Three Notch'd Brewing Company has blazed its own path in the craft beverage industry.
Leave Your Mark
Just as some of the most influential Virginians from history have left their mark on our great country, we at Three Notch'd continue to look for ways to leave our mark in the craft industry.  From opening tasting rooms and brewpubs across the state to partnering with a small sister distribution company to allow us to get the freshest beer to market, 3NB has done things just a little bit different than most.   While the quality of our product remains paramount, we understand that it is our community relationships and locations across Virginia that give us deep enough roots to sit across the table with each of you.  We look forward to sharing stories, listening to your feedback, and toasting a pint to the many great things to co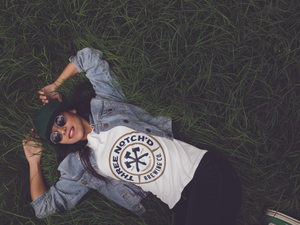 What's Your Verb?
That's right! Do something. Take action. Get involved. We love helping people come up with an excuse (beer) to do something new or different in their lives or local communities.
Checkout some ways how you can "Leave Your Mark" with a little help from 3NB :)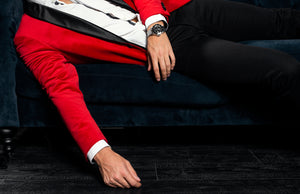 Events & Parties
Want to host your event at the brewery? Allow our full-time event staff to help you plan your next gathering.
Our story
Three Notch'd was founded by 3 friends (George, Scott and Derek) mostly in a booth at an Irish Pub off of Grady Avenue in Charlottesville.  The founders quickly realized they needed some talent and happily hired Brewmaster Dave Warwick who came to the company with 8 years of professional brewing experience from Rock Bottom and in less than a year the first beers, Hydraulion Red and Trader Saison, were poured at 946 Grady Avenue, Charlottesville on August 30th, 2013.  Fast forward to today and we've grown from a company of 4 employees to one with 194 3NB family members.
We currently have 5 locations throughout Virginia, including tasting rooms in downtown Harrisonburg and Scott's Addition in Richmond as well as brewpubs in Charlottesville, Roanoke, and Virginia Beach.  We proudly release a new beer in each location on a weekly basis and the company has brought to life countless collaborative brews meant to tell the stories of how non-profits, businesses, and other collaborators are leaving their mark every day.