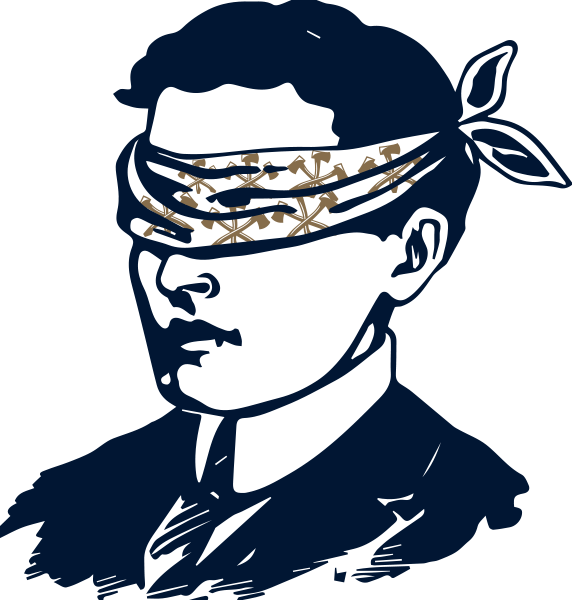 Effective Date: September 13, 2022
1. INTRODUCTION
Three Notch'd Brewing Co. ("Us," "We," or "Three Notch'd") respect the privacy rights of our customers, visitors, and users of the website ("the Site") and services provided through the Site at www.threenotchdbrewing.com. This privacy policy describes our practices for collecting, maintaining, using, disclosing, and protecting information obtained from users who visit and use the Website. We created this Website Privacy Policy ("Privacy Policy") to give you confidence as you visit and use the Site, and to demonstrate our commitment to fair information practices and the protection of privacy. This Privacy Policy is only applicable to the Site, and not to any other websites that you may be able to access from the Site, each of which may have data collection, storage, and use practices and policies that differ materially from this Privacy Policy.
BY ACCESSING, USING AND/OR PURCHASING PRODUCTS VIA THE SITE, YOU AGREE TO BE BOUND BY THE TERMS OF THIS PRIVACY POLICY. IF YOU DO NOT AGREE WITH THESE TERMS, PLEASE DO NOT USE THE SITE.
2. UNDERAGE USERS
You must be at least twenty-one (21) years of age to access our Site and/or purchase products and items from our Site. We do not direct any of our content at persons under 21 years of age. We understand and are committed to respecting the sensitive nature of online privacy. If we learn or have reason to suspect that a Site user is under age 21, we will promptly delete any personal information in that user's account.
3. TYPES OF INFORMATION COLLECTED
Three Notch'd collects several types of information from users of the Site.
(3.1) PERSONAL INFORMATION COLLECTED
In order to access certain services or purchase items and products that we offer via the Site, we may require you to provide us with certain information that personally identifies you ("Personal Information"). Personal Information includes: (1) Contact Data (such as your name, mailing address, and email address); and/or (2) Financial Data (such as your account or credit card number). If you communicate with us via email, or otherwise complete purchase orders, surveys, enter sweepstakes, apply for a job, sign up to receive email promotions or any other online forms, any information provided in such communication may be collected as Personal Information.
We use commercially reasonable efforts to ensure that the collection of Personal Information is limited to that which is necessary to fulfill the purposes identified in Section 4, below. We will not use your information in a manner different than the purpose for which it is collected, without obtaining your consent prior to such use.
(3.2) TRAFFIC DATA COLLECTED
Three Notch'd collects anonymous traffic information ("Traffic Data") to improve the Site. Such Traffic Data is collected automatically as you navigate the Site and does not personally identify you. Traffic Data includes the following categories of information: (1) IP addresses; (2) domain servers; (3) types of computers accessing the Site; (4) types of web browsers used to access the Site; and (5) your operating system.
The Three Notch'd website also issues cookies when you direct your browser to the Site. Cookies are small files stored on your computer that hold data specific to the Site. Cookies allow your computer to remember the information you have accessed or provided in the past. Any information contained by a cookie is information voluntarily submitted by the user. You may refuse to accept browser cookies by activating the appropriate setting on your browser. However, if you select this setting you may be unable to access certain parts of our Site.
(3.3) CONTACT
If you contact us to provide feedback, register a complaint, or ask a question, we will record any Personal Information and other content that you provide in your communication so that we can effectively respond to your communication. Any such contact with us should be made pursuant to Section 9, below.
(3.4) ENFORCEMENT
We may use the information we collect in connection with your use of the Site or Services in order to investigate, enforce, and apply our Terms of Use and Privacy Policy.
4. USES OF INFORMATION COLLECTED
(4.1) COMPANY USE OF INFORMATION
We use Contact Data to contact you when necessary. We will also use Contact Data to send you information about our company or our products or services only if you choose to opt in to receiving such information. We use your Financial Data to bill you for items and products.
(4.2) SHARING OF PERSONAL INFORMATION
We share certain categories of information we collect from you in the ways described in this Privacy Policy. We do not share Contact Data with other companies for the purposes of sending you information third party products or services. We may, however, share Contact Data and Financial Data with our business partners who assist us by performing core services (such as hosting, billing, fulfillment, or data storage and security) related to our operation of the Site. Those business partners have all agreed to uphold the same standards of security and confidentiality that we have promised to you in this Privacy Policy, and they will only use your Contact Data, Financial Date, and other Personal Information to carry out their specific business obligations to Company.
We will keep your Personal Information while we are providing products and/or services to you. Thereafter, we will keep your Personal Information for as long as is necessary: (1) to respond to any questions, complaints or claims made by you or on your behalf; (2) to show that we treated you fairly; and (3) to keep records required by law.
(4.3) REMOVAL OF INFORMATION
We will not retain your Personal Information for longer than necessary for the purposes set out in this policy. Different retention periods apply for different types of business record containing Personal Information. If you would like to opt out of company communications or request deletion of your Contact Data, you may do so by contacting us at info@threenb.com.
5. CONFIDENTIALITY
Except as otherwise provided in this Privacy Policy, we will keep your Personal Information private and will not share it with third parties, unless such disclosure is necessary to (a) comply with a court order or other legal process; (b) protect our rights or property; or (c) enforce our Terms of Use. Your Personal Information is stored on secure servers that are not accessible by third parties. We provide you with the capability to transmit your Personal Information via secured and encrypted channels if you use a similarly equipped web browser.
We limit the access to your Personal Information to those employees and contractors who need access to perform their job function. If you have any questions about the security on the Site, please contact us at info@threenb.com. Although we take appropriate measures to safeguard against unauthorized disclosures of information, we cannot assure you that your Personal Information will never be disclosed in a manner that is inconsistent with this Privacy Policy. YOU HEREBY ACKNOWLEDGE THAT WE ARE NOT RESPONSIBLE FOR ANY SUCH INADVERTENT DISCLOSURES OR ANY INTERCEPTED INFORMATION SENT VIA THE INTERNET, AND YOU HEREBY RELEASE US FROM ANY AND ALL CLAIMS ARISING OUT OF OR RELATED TO THE USE OF INTERCEPTED INFORMATION IN ANY UNAUTHORIZED MANNER.
6. USER ACCESS
We maintain a procedure in order to help you confirm that your Personal Information remains correct and up-to-date. At any time, you may contact us at info@threenb.com.
7. LOST OR STOLEN INFORMATION
You must promptly notify us if your credit card or other Financial Data is lost, stolen, or otherwise used without permission. In such an event, we will remove that credit card number from your account and update our records accordingly.
8. THIRD PARTY WEBSITES
You will be able to access third party websites directly from the Site. This privacy policy does not apply when you access third party websites. We cannot control how third parties may use personal information you disclose to them, so you should carefully review the privacy policy of any third party website you visit before using it or disclosing your personal information to its provider.
9. CONTACT METHODS
If you have a question or concern regarding this Privacy Policy, believe that this Privacy Policy has been violated, you may e-mail us at info@threenb.com.
In your correspondence, please describe your question, concern, or complaint in as much detail as possible. We will investigate and respond to you promptly.
11. UPDATES AND CHANGES TO PRIVACY POLICY
Three Notch'd reserves the right, at any time and without notice, to modify this privacy policy simply by posting the modified version on the Site. Any such modification shall be effective immediately. We encourage you to review this privacy policy periodically.
Contact Information
If you have questions or concerns about this privacy policy, or believe this privacy policy is not being adhered to, please contact Three Notch'd at:
Three Notch'd Brewing Co.
520 2nd Street SE
Charlottesville, VA 22902
info@threenb.com