Get $2 off on your purchase of any two Three Notch'd 19.2oz cans. Redemption is super easy. Make your purchase, save your receipt and come back to this page when you are ready to redeem.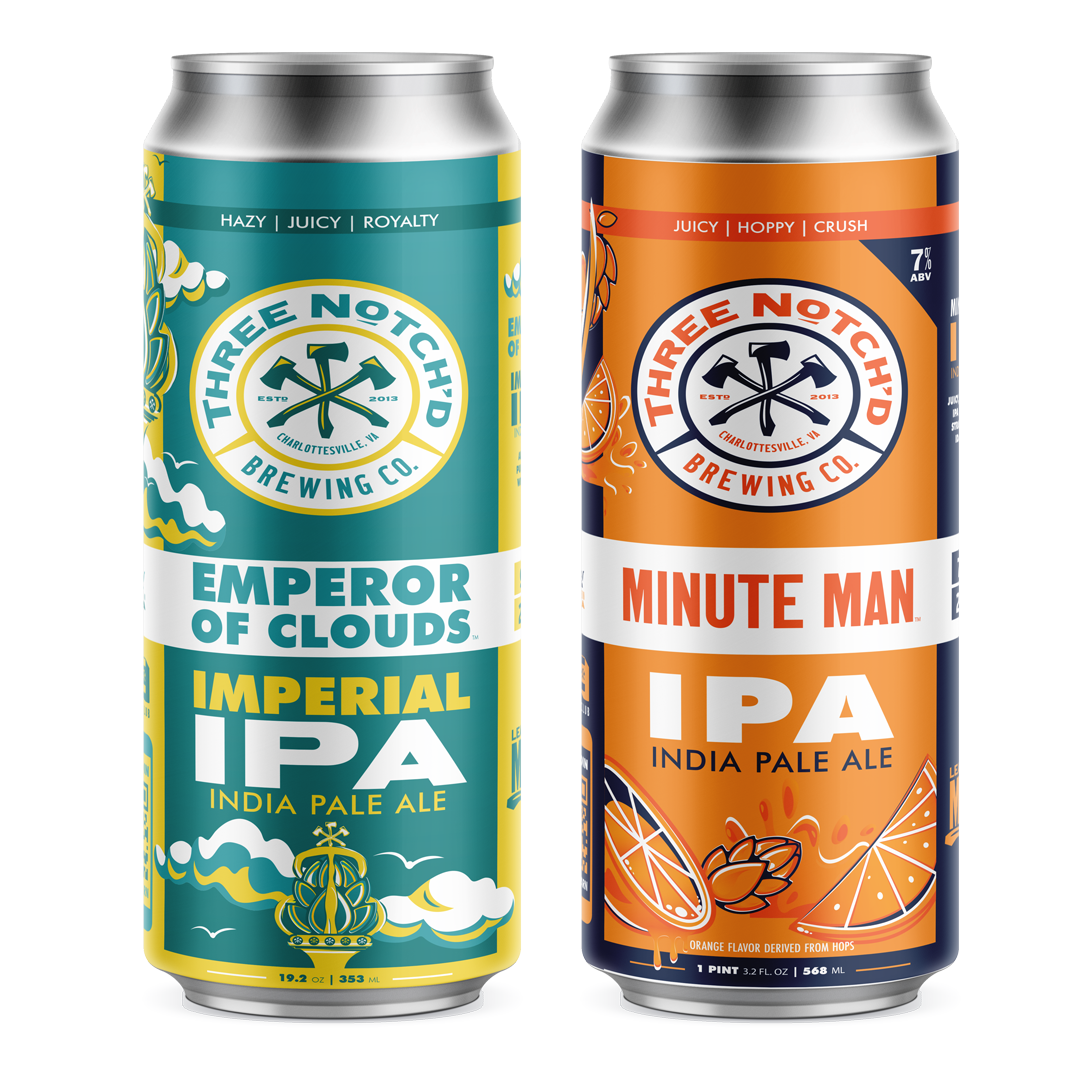 GET $2 BACK ON YOUR PURCHASE OF ANY TWO 19.2OZ THREE NOTCH'D BREWING CO. BEERS
To receive your rebate, scan the official QR code, complete form and upload a photo of original cash register receipt(s), dated between 2/3/2023 and 12/31/2023, with price(s) of qualifying products circled; or visit www.ThreeNotchd2OffSinglesRebate.com and follow redemption instructions. You will receive payment via PayPal or Venmo within 60 days.
Offer valid only for legal residents of the U.S. of legal purchase age in Virginia. Void where prohibited or restricted by law. Limit one rebate per household. The use of multiple addresses to obtain additional rebates constitutes fraud. An in image/picture of cash register receipts(s) with price(s) of qualifying products circled must accompany your request. Photocopies or other reproductions will not be accepted. Offeror assumes no responsibility for lost, late, damaged, misdirected, illegible, incomplete, or incorrect forms. Offer not valid for employees of alcohol beverage supplies, wholesalers or retailers or members of their families or households. Offer expires 12/31/2023. All requests must be received by 12/31/2023. Must submit request within 60 days of purchase date. We will only use your data in accordance with our Privacy Statement, which you can review by sending a request to: Round Rebates, Promotion #THREE NOTCH'D $2 OFF SINGLES REBATE, 420 Longview Dr, Lexington, KY, 40503. Consumer inquiries via the internet, please email info@roundisnow.com